If You're Reading This, It's Likely You Fit In One Of These Groups

Here's the thing -- no matter what group you fall into, you can create more power and energy
within
so that you are empowered to create your new, purposeful life
without
.
Reconnecting with yourself is an important step in moving forward after divorce. You're not the same as you were before – which begs the question: "In the ways that matter, how are you different?"
"It's my passion to work with women ready to rid themselves of longing and discontent, and create a new, purposeful life they would love living."
You find yourself preoccupied with your situation, and you don't take the time to really nurture and give yourself the personal care that you need right now.


You need to create more harmony and balance within because you know having respect and love for yourself is a healthy way to move forward.


You explore the past from an objective point of view, so that you respond instead of react to challenging situations. You make choices coming from control and inner power.


You examine how the past shaped your character and life so that you see patterns, themes, and lessons you need to learn to make decisions for your future coming from your higher self.

Examples Of Power Tools You'll Use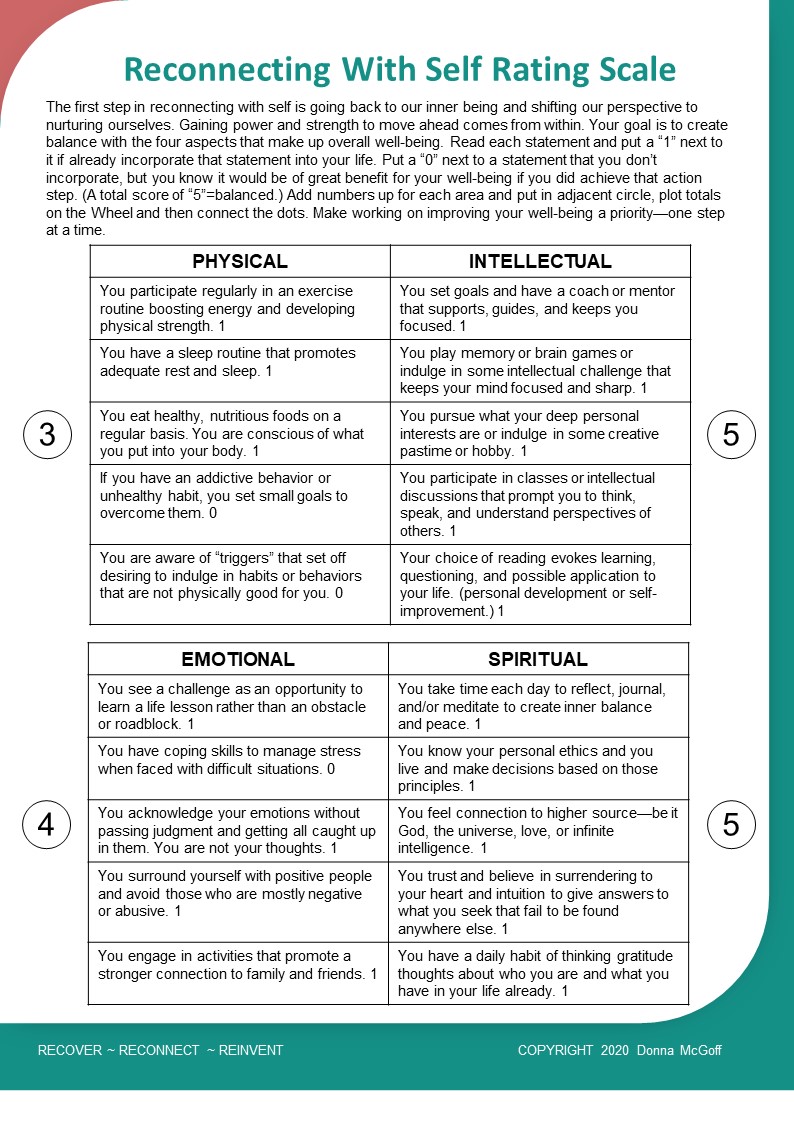 Rating Scale
Learn where you score on the four pillars of well-being. Discover where you can improve to create more energy and power within.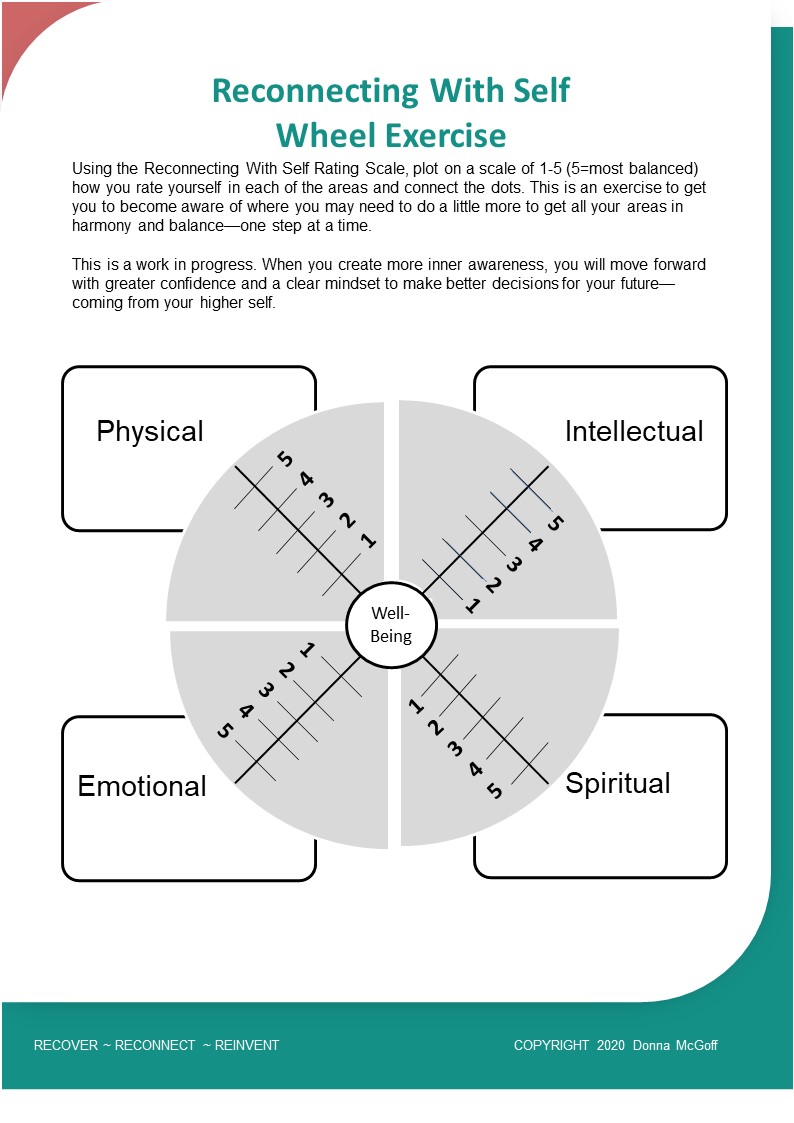 Chart
This is the chart where you will plot your scores so that you can see them in relation to the four areas. You'll see exactly where you can create more balance.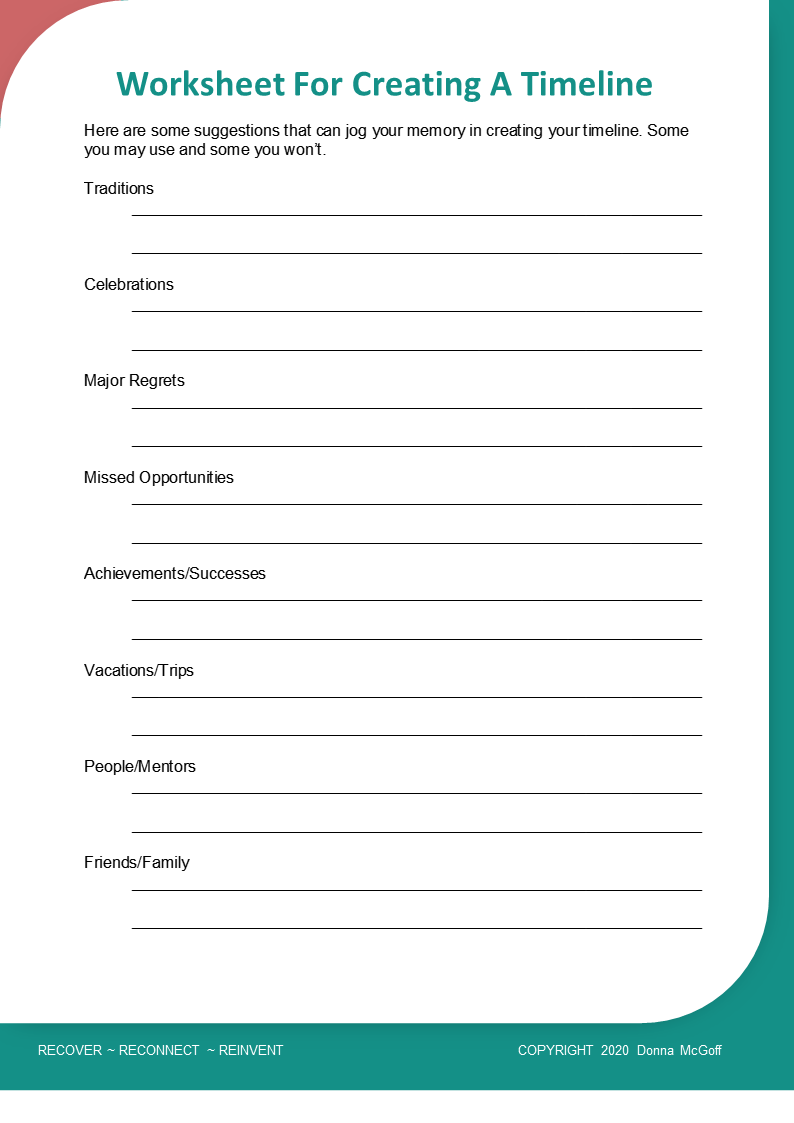 Worksheet For Timelime
This worksheet will help you to decide which information will be the most helpful in creating a powerful personal timeline.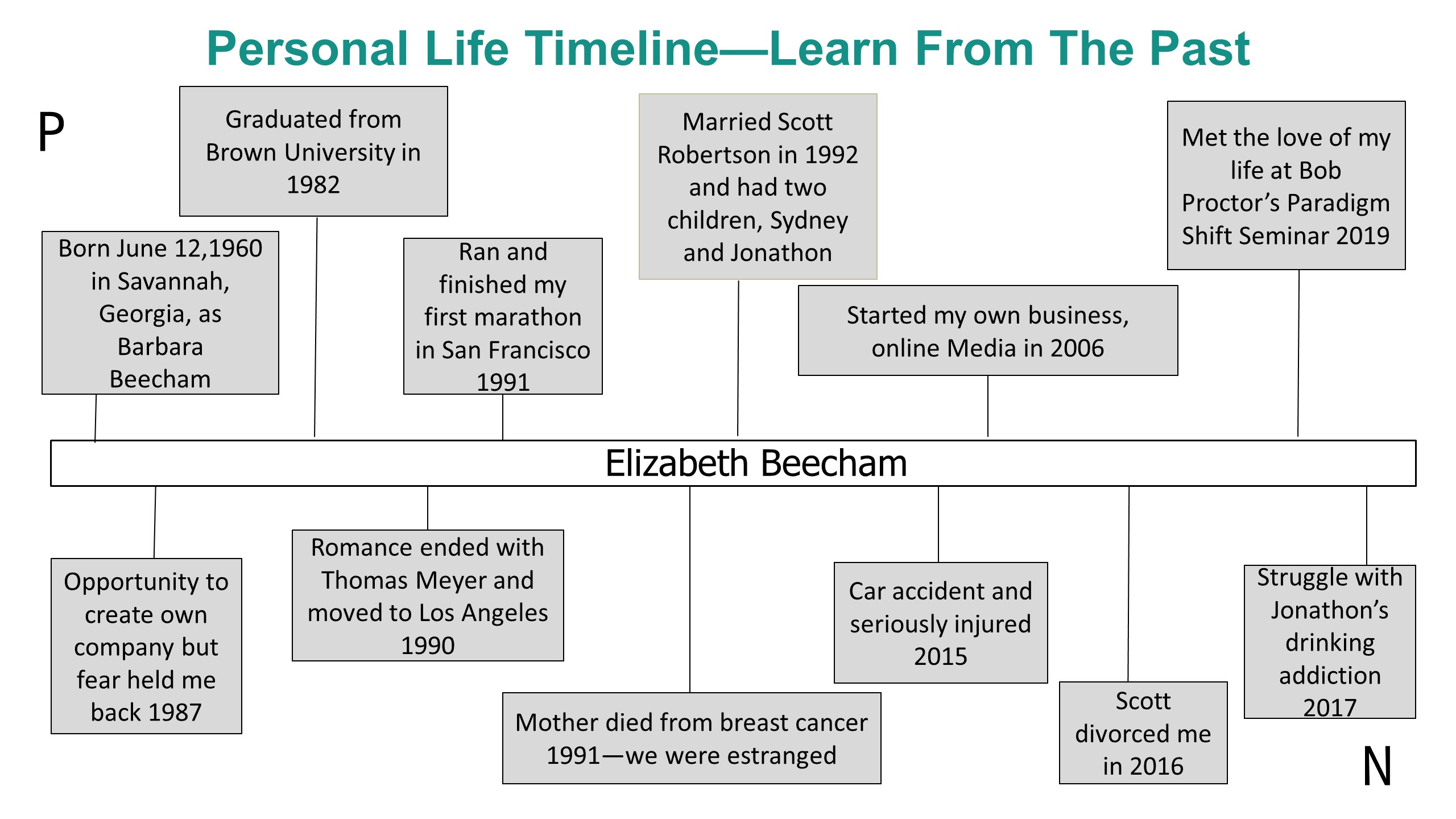 Example of Personal Timeline
This is what a personal timeline looks like. This client was able to see patterns, themes, and lessons learned so that in the future she makes more empowering decisions.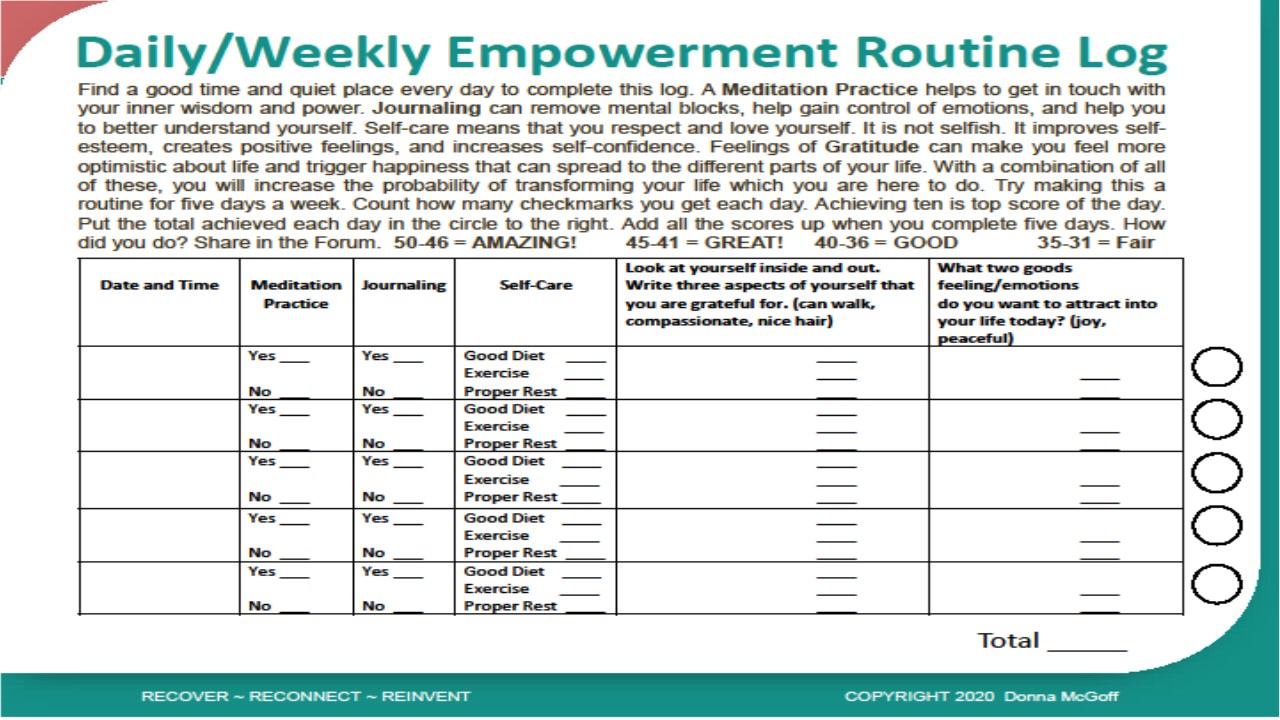 Bonus
This Daily Empowerment Routine Log will help you to start the day with a positive attitude. It can be used as a supplemental guide to self-care.


I'm Coach Donna and I get it!

Finding answers outside of myself doesn't really work. I tried so many options only to continue to feel longing and discontent with my life.


As a result, I decided with my experience, background, and expertise, I design my own plan of action to begin to move forward and build a new, purposeful life I would love living,


It's a step by step process so that I can see the progress as I go along. It worked for me and started using it in my coaching with lots of success.


Discovering how to recover and heal from the inside out gives you power and confidence to face and overcome what is holding you back.


Most of all, I'm a life-long learner of how the mind works; and utilizing this wisdom, it's my passion to teach others how to reach for their potential and personal transformation.
Available in days

days after you enroll

Instructor Bio, Donna McGoff, M.S.
Available in days

days after you enroll

Reconnecting With Self, Part One -- Four Pillars Of Well-Being
Available in days

days after you enroll

Reconnecting with Self, Part Two -- Create Personal Life Timeline
Other Courses For Rise Up After Divorce
I've also created smaller courses from the main five-step process making it more focused.-- taking it one step at a time. Additionally, there are coaching packages that can help guide you as you work through particular courses if you prefer the additional support.




Check your inbox to confirm your subscription